Killer Within
Unabridged Audiobook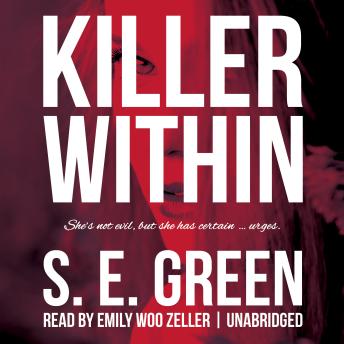 Duration:
7 hours 2 minutes
Summary:
In the heart-pounding sequel to the "zippy, grippingpsychological drama" (Kirkus Reviews)Killer Instinct, teen vigilante Lanemust face the secrets and unexpected consequences that arise in the wake of herfirst kill.
It's been three months since Lane made her firstkill-the sadistic Decapitator-and now she feels both closer and more alienatedthan ever from her united, grieving family. Haunted by conflicting memories ofher mother, Lane resumes her role as the vigilante Masked Savior out of a feelingof obligation-but her heart just isn't in it anymore. Now that Lane has feltthe rush of deeper, darker thrills, a growing part of her wants to revisit itsseductive power, and she's not sure how long she can resist.
Meanwhile, the Masked Savior has inspired its ownfan site, where groupies gather online to praise, document, and debate eachdelivered act of justice. But one of Lane's secret admirers is becoming acunning copycat, exacting "justice" on defenseless innocents, increasing theviolence with each attack.
Someone is watching Lane, edging closer to makingcontact-someone who knows her darkest secrets. Will Lane be able to stop thecopycat and keep her identity protected, or will she give in to the thrillsthat tempt her?
Genres: