The Last Judgment: An Art History Mystery
Unabridged Audiobook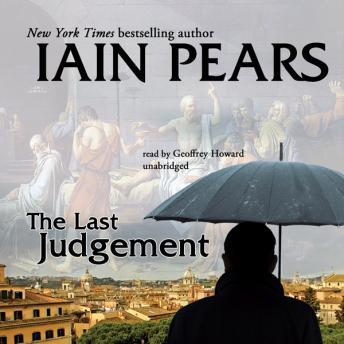 Duration:
7 hours 15 minutes
Summary:
Paris can do strange things to a man's mind-like make him agree to an apparently harmless favor of escorting a picture to Rome. It seems routine work, and art dealer Jonathan Argyll gets to meet his girlfriend, Flavia, who works for Rome's Art Theft Squad.
"The Death of Socrates" is a particularly nondescript piece, so Jonathan can sympathize when its recipient refuses to accept delivery. But in an unusual twist, the same man is found dead a few hours later. Surely the painting wasn't that bad? Now caught up in a murder investigation, Jonathan recalls an attempt to steal the artwork while he was at the train station. Could this be the killer? What is so special about this painting? The bodies start piling up and Jonathan must uncover the dark wartime secret at the heart of the mystery-before someone puts him out of the picture for good.
With customary wit and panache, Jonathan and Flavia embark on a breathless chase to capture a killer who has been refining his own particular art for many years.
Genres: