Law of Attraction: Ancient Secrets of Wisdom to Allow the Flow of Positive Energy (2 in 1)
A free trial credit cannot be used on this title.
Unabridged Audiobook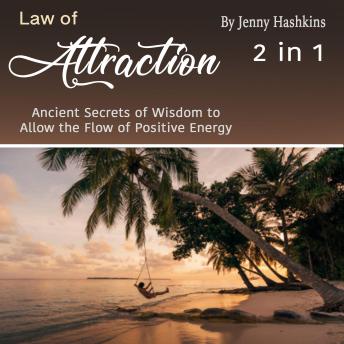 Duration:
2 hours 3 minutes
Summary:
This title contains 2 books, which are the following:



Book 1: Are you living up to your true potential?


Have you found your calling in life?


Are you attracting enough wealth?


If the answer to any of these questions is "no," then I encourage you to pay attention to the advice given in this book. You will learn more about yourself, about how to save up more money and attract more of it, and how to manage stress. In these pressing times, many people lose their sense of self or become less confident in their ability to achieve much. But your personality traits may just be all that's needed to live the life of your dreams.




Book 2: Did you know that Feng Shui can help you attract more wealth?


The invisible powers of organization and energies are hidden in the most profound realms of the universe, and they work!


But hold on, a skeptic might say, "How do I even know whether it is working or not?"


Well, that's where this book comes in. In this guide, we will lay out the signs of the law of attraction, and the reasons why, for some people, it doesn't work as well as it should. We will also tell you more about business practices and strategies that can directly help you achieve more success and generate more profit. After all, business is business, and acting on your desires is one of the most contributing factors. And doing it the right way can make or break your income.
Genres: