The Life and Adventures of Santa Claus: Classic Tales Edition
A free trial credit cannot be used on this title.
Unabridged Audiobook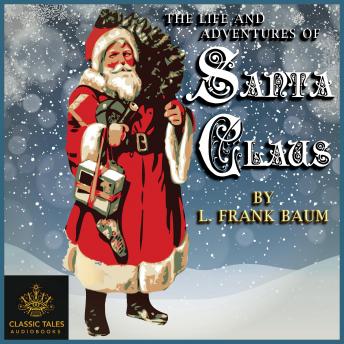 Duration:
3 hours 9 minutes
Summary:
"In all this world, there is nothing so beautiful as a happy child." (Santa Claus)

The architect of The Wizard of Oz delves into the mythological beginnings of the jolly old elf himself. Baum created a mythological world in which the magical forest of Burzee, created at the beginning of time, is the main source of all otherworldly magical power. Ak, the Master Woodsman ruled the forests; Kern, the Master Husbandman of the World, ruled the food crops; Bo, the Master Mariner of the World, ruled the seas. All other immortals are subject to these three. Baum also created Ryls as guardians of the flowers and Knooks as guardians of the animals of the world.

Baum first introduced Ryls and Knooks in his collection of short stories, American Fairy Tales. In The Life and Adventures of Santa Claus, his mythology is more fleshed out, comprising a rich enchanted world, which also includes the more traditional nymphs, guardians of the trees and fairies, and guardians of humans. Later, when Baum's creation of Oz became his main focus, he placed all of his fantastical realms around Oz, yet designated that the forest of Burzee was the source of the magic of Oz itself.
Genres: