The Lifestyle Lowdown: A Short History of the World Cup
Unabridged Audiobook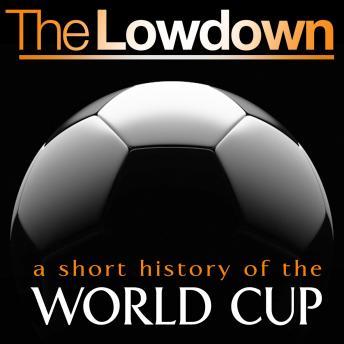 Duration:
0 hours 44 minutes
Summary:
Every four years, cities and villages all over the globe come to a standstill to watch the most passionate sporting spectacle on earth: football's World Cup. A TV audience of 260 million people watched the World Cup final between Italy and France in 2006. The audience around the world for the games in the tournament came to a cumulative 5.9 billion in 54 countries. And 41% of those television viewers were women.
Records will probably be smashed yet again at World Cup 2010 in South Africa. But how did this phenomenon begin, this tournament that captures our attention like no other? And what are the standout moments in its history?
Mail on Sunday journalist, Mark Ryan gives a fascinating insight into the story and the people behind the tournament, the key players and teams who have inspired millions of people around the globe to cheer their team on to glory and to see their country claim that most prized sporting trophy in the history of the 'beautiful game'.
Genres: