The Love You Give: A Trident Security Short Story
A free trial credit cannot be used on this title.
Unabridged Audiobook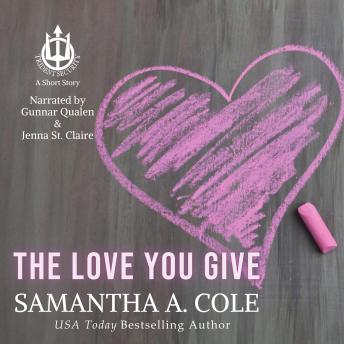 Duration:
0 hours 22 minutes
Summary:
After years of heartache, the family Shelby had been too scared to dream about is finally coming true with her husband/Dom Parker by her side. But not all goes as they'd hope it would.

This is a Trident Security Short Story, featuring Parker and Shelby from Not Negotiable (TS Book 4). It is best listened to after Absolving His Sins (TS Book 9) to avoid any spoilers. The ebook and print versions of The Love You Give can be found in the Trident Security Field Manual.
Genres: