Loved and Wanted: A Memoir of Choice, Children, and Womanhood
Unabridged Audiobook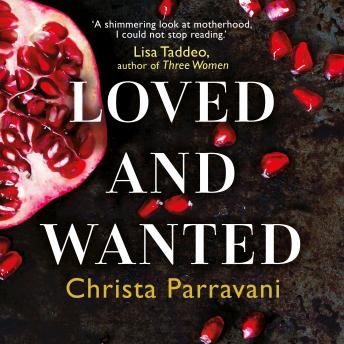 Duration:
5 hours 8 minutes
Summary:
In the wake of Texas enacting a bill to deny abortions after 6 weeks, Loved and Wanted shines a light on motherhood and the right to choose.

'Haunting, wild, and quiet at once. A shimmering look at motherhood, in all gothic pain and glory. I could not stop reading.' Lisa Taddeo, author of Three Women

A harrowing account of one woman's reckoning with life, death and choice in Trump's America. For readers of Educated and Hillbilly Elegy.

In 2017, Christa Parravani had recently moved her family from California to West Virginia. Surviving on a teacher's salary, she was already raising two young children with her husband, screenwriter Anthony Swofford.

Another pregnancy, a year after giving birth to her second child, came as a shock. Christa had a history of ectopic pregnancies and was worried that she wouldn't be able to find adequate medical care. She immediately requested a termination - but her doctor refused to help. The only doctor who would perform an abortion made it clear that this would be illicit, not condoned by her colleagues or their community.

In exploring her own choice, or rather in discovering her lack of it, Christa reveals the desperate state of female healthcare in contemporary America.
Genres: