'Luuurve is a many trousered thing…'
Unabridged Audiobook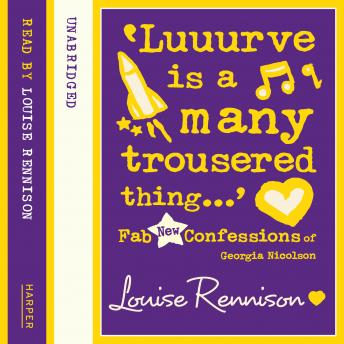 Duration:
4 hours 43 minutes
Summary:
Sound the Cosmic Horn! Georgia Nicolson's 8th book of confessions are here!


The original Sex God has re-landed, Masimo the Italian Stallion wants to be her boyfriend, and Dave the Laugh is still a regular snoggee. How will Georgia cope now that all three boys of her dreams actually want her to be their girlfriend? Have her days on the rack of love really gone for good? Surely not!


You'll laugh your knickers off at Georgia's hilarious confessions.
Genres: