Match Made in Manhattan
Unabridged Audiobook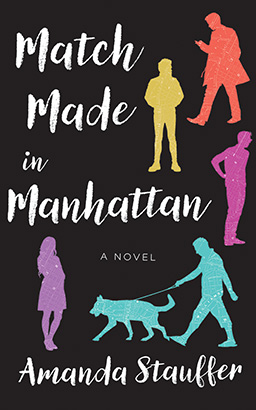 Duration:
10 hours 55 minutes
Summary:
After two intense, dead-end relationships, serial monogamist Alison finds herself confused, lonely, and drastically out of touch with the world of modern dating. Refusing to wallow, she signs up for a popular dating app and resolves to remain open-minded and optimistic as she explores the New York City singles scene. With the click of a button, her adventures begin: she's dumped before the first kiss; she dons full hazmat gear on a second date; and she receives secret intel from an undercover federal agent.

While Alison enjoys the whirlwind of dating dozens of colorful, captivating men, she is starting to despair that she will ever find true love. That is, until she meets Luke, a tattooed folk singer-turned-investment banker who is sophisticated and funny, not to mention hot. Alison finds herself falling for Luke harder than any guy she's dated and finally letting her walls down, but will he stick around or move on to his next match?

Replete with online profiles, witty dialogue, and a super-supportive group of female friends, this all-too-real and relatable debut novel will have readers laughing, crying, and rooting for Alison.
Genres: