Midnight Runner
Unabridged Audiobook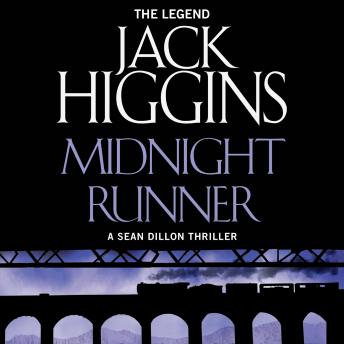 Duration:
8 hours 22 minutes
Summary:
A ruthless killer is seeking revenge – and she has Sean Dillon in her sights – in this adrenalin-fuelled adventure from the master of the modern thriller.


The murderous Rashid family were forced to pay the ultimate price for their crimes by the British Government's secret enforcer Sean Dillon and his undercover team. Yet one member of that oil-rich dynasty was allowed to live, and that could have been Dillon's fatal mistake.


Kate Rashid witnessed her brothers being killed one by one, and now she has sworn vengeance. Sean Dillon, White House operative Blake Johnson, even the US President himself…their time is coming, and only she knows how – or when.
Genres: