The Mill Girls: Moving true stories of love and loss from inside Lancashire's cotton mills
Unabridged Audiobook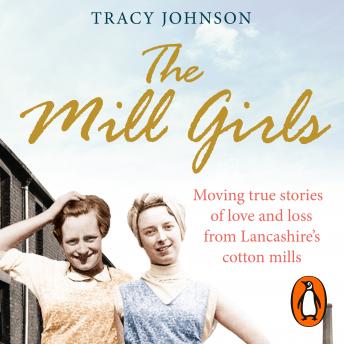 Duration:
7 hours 35 minutes
Summary:
'I dragged my heels all the way to the mill. 'I can't do it!' I sulked. Mother sighed and shook her head. My heart sank. Of course, I'd seen the mill hundreds of times before, but now it was different – now, I was going in. I'd never seen a place so depressing; I wanted to cry.'


With tales from hardworking Audrey and mischievous Maureen to high-spirited Doris and dedicated Marjorie, The Mill Girls is an evocative story of hardship and friendship from when cotton was still king.

Through the eyes of these northern mill girls, we are offered a fascinating glimpse into the lives of ordinary women who rallied together, nattered over the beamers and, despite the difficult conditions, weaved, packed and laughed to keep the cotton mills spinning.
Genres: