Mitología Celta: Mitos Irlandeses y Folklore Antiguo de las Islas Británicas [Irish Myths and Ancient Folklore of the British Isles]
A free trial credit cannot be used on this title.
Unabridged Audiobook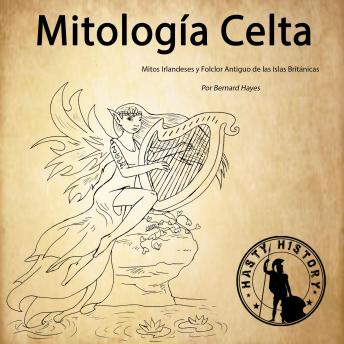 Duration:
0 hours 41 minutes
Language:
Spanish
Summary:
La antigua cultura de los Celtas, con su folklore y cuentos de hadas, ha desatado la imaginación de muchos. Las criaturas mitológicas, historias, y legendas tienen su estilo encantador y ciertamente han sido el tema de muchos historiadores y académicos. Es tiempo de ahondar más en algunos de los mitos mejor conocidos y en las aventuras épicas de los dioses, y los reinos mágicos de las Islas Británicas.

Leerás acerca de cosas como:


- Trasfondo cultural y la manera en que se integró con las vidas de los Celtas
- Los cuatro ciclos de la Mitología Irlandesa. Esto puede sonar sorprendente para ti
- Los Selkies y su conexión con los Celtas
- La llegada de Finn y todo el drama a su alrededor
- La Fianna de Erin y la razón por la que esta es una historia tan popular
- Diferentes historias del ciclo Ossiánico. 
- ¡Y mucho más!

La mitología Celta es digna de estudiar, y las lecciones morales y los comentarios adicionales de cada uno de estos mitos pueden ser ilustrativos y enriquecedores. 
Genres: