Mr. Fox: A Novel
Unabridged Audiobook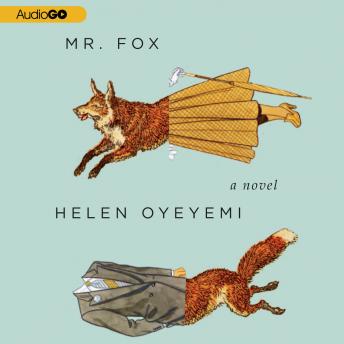 Duration:
8 hours 15 minutes
Summary:
Fairy-tale romances end with awedding, and the fairy tales don't get complicated. In this book, celebratedwriter Mr. Fox can't stop himself from killing off the heroines of his novels,and neither can his wife, Daphne. It is not until Mary, his muse, comes to lifeand transforms him from author into subject that his story begins to unfolddifferently. Mary challenges Mr. Fox to join her in stories of their owndevising; and so, through different times and places, the two of them seek eachother, find each other, thwart each other, and try to stay together, even whenthe roles they inhabit seem to forbid it. Their adventures twist the fairy taleinto nine variations, exploding and teasing conventions of genre and romance,and each iteration explores the fears that come with accepting a lifelong bond.
Meanwhile, Daphne becomes convincedthat her husband is having an affair and finds her way into Mary and Mr. Fox'sgame. And so Mr. Fox is offered a choice: Will it be a life with the girl ofhis dreams or a life with an all-too-real woman who delights him more than hecares to admit?
The extraordinarily gifted HelenOyeyemi has written a love story like no other. Mr. Fox is a magical book, endlessly inventive, as witty andcharming as it is profound in its truths about how we learn to be with oneanother.
Genres: