Muscle Mindset - An Expert's Guide to Excellence
Unabridged Audiobook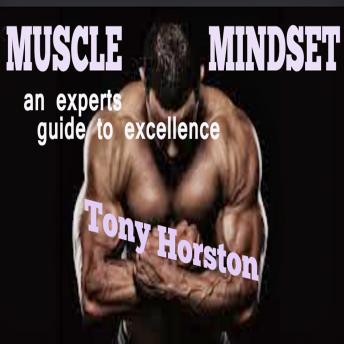 Duration:
2 hours 15 minutes
Summary:
Muscle Mindset. Is there such an animal? and, if so, should you have it?And, more to the point, what are the consequences for your muscle building efforts if you don't?
Normally, we think of 'mindset' in terms of affirmations, motivational speakers, and 'Postivie thinking.' In a nutshell - the stuff of entrepeneurs who need an extra push to get them to the finish line of their goals.
But what could mindset possibly have to do with building muscle?
The short, and honest answer is - everything.
Here's what muscle and fitness guru Tony Horston has to say on the subject:
'In my trainings I've discovered the majority of people are too focused on the end result. So much so, that they lack the necessary total mind/body overview - which is the only genuine way to build muscle and keep it. Without a focus on mindset - all the reps in the World aren't going to help.'
And in this book, Tony walks you through the mental essentials you must know - and practice - if you have any hope of achieving the results of the Muscle Mindset.
Genres: