The News Quiz: Read All About It!
Unabridged Audiobook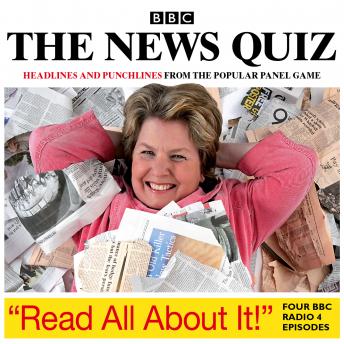 Duration:
1 hours 52 minutes
Summary:
The News Quiz, 'the finest topical comedy panel game known to radio', has been providing headlines and punchlines since it first aired in 1977, and spawned the hit television panel game Have I Got News for You. In these four episodes, panellists including Andy Hamilton, Jeremy Hardy and Francis Wheen take a wry, sideways look at the news, interpreting events big and small in their own unique ways. With guest stars including Sue Perkins, Hugo Rifkind and Mark Steel, they face questions on topics as diverse as obesity, the US Federal Reserve, Derek Conway's suspension and fuel duty protests - as well as Jeremy Paxman's pants, naked flights for nudists, the broken toilet on the International Space Station, and why 44 isn't the answer to life, the universe and everything. As ever, Sandi Toksvig is in the chair, while newsreaders Chris Aldridge, Harriet Cass and Corrie Corfield read a selection of humorous cuttings. Re-live the highlights of this smart, silly and satirical game show, in the company of the very wittiest and brightest commentators. The news has never been so much fun!
Genres: