Now You See It
Unabridged Audiobook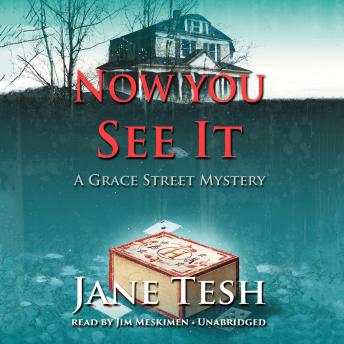 Duration:
7 hours 21 minutes
Summary:
Private investigator David Randall, still struggling with guiltover his daughter Lindsey's death, can't bring himself to look at the DVD ofher dance recitals. Fortunately, he's distracted by two cases: socialite SandyOlaf's missing diamond bracelet, and a missing box that magicians Taft andLucas Finch say belonged to Houdini.
When Taft is found dead in a trunk at the Magic Club,Randall's suspects include the owner, Rahnee Nevis, who was in love with Taft;punk magician, WizBoy, who wants to run the club; the bartender, Jilly, who wasalso in love with Taft; and Jolly Bob, a washed-up illusionist.
Meanwhile, Randall's friend Camden is concerned with losinghis voice, his girlfriend Kary insists on being a magician's assistant, and Cam'sgirlfriend, Ellin, has to deal with overbearing Sheila Kirk, the wife of apotential sponsor who insists on hosting the PSN's programs.
Can Randall uncover the truth and tackle his own demons?
Genres: