Overture to Death: A Roderick Alleyn Mystery
Unabridged Audiobook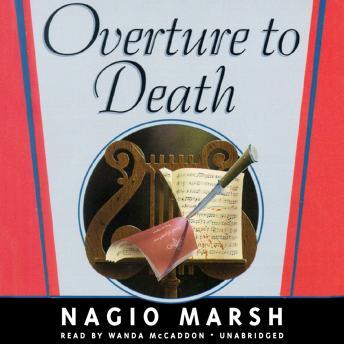 Duration:
9 hours 34 minutes
Summary:
It was planned as an act of charity: a new piano for the parish hall, an amusing play to finance the gift. But its execution was doomed when Miss Campanula sat down to play. A chord was struck, a shot rang out, and Miss Campanula was dead.
Who in the quiet village of Chipping would kill wealthy spinster Idris Campanula? Plenty of people, among them her fellow cast members from the troubled charity production. Miss Campanula was a spiteful gossip, gleefully destroying others' lives merely for her own excitement. But once Inspector Roderick Alleyn arrives, he quickly realizes that the murderer might have killed the wrong woman-and may soon stage a repeat performance.
This case of sinister infatuation will test the sharp intellect and skill of the brilliant Alleyn.
Genres: