Paul Bunyan: A Very Tall Tale Audiobook
A free trial credit cannot be used on this title.
Unabridged Audiobook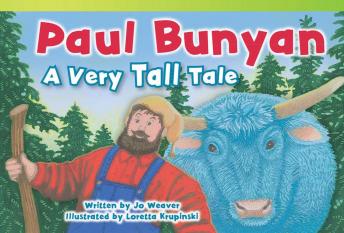 Duration:
0 hours 2 minutes
Summary:
Introduce children to the classic American folktale of a giant lumberjack and his companion, a blue ox named Babe. In this tall tale, Paul Bunyan and Babe travel the country cutting down trees and accidentally making some very famous landmarks. With large font and colorful, engaging illustrations, early readers will have fun while reading and following the story of Paul Bunyan and Babe the ox.
Genres: