A Place Called Freedom
Unabridged Audiobook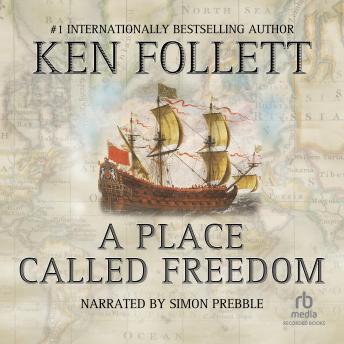 Duration:
14 hours 42 minutes
Summary:
Larger-than-life characters, and an epic plot brimming with the energy of his internationally-acclaimed thrillers make Ken Follett's A Place Called Freedom an experience not to be missed. This lush novel-set in 1766 England and America-evokes an era ripe with riot and revolution from the teeming streets of London to the sprawling grounds of a Virginia plantation. Mack McAsh burns with the desire to escape his life of slavery in Scottish coal mines, while Lizzie Hallim is desperate to shed a life of sheltered subjugation to her spineless husband. United in America, their only chance for freedom lies beyond the western frontier-if they're brave enough to take it. Spanning two continents and bringing together an unforgettable cast of heroes, villains, and rebels, A Place Called Freedom is a magnificent epic of love, liberty, and the pursuit of happiness. Narrator Simon Prebble's masterful use of voice and pacing captures a vivid cast of characters, and the powerful destiny that shapes their lives.
Genres:
1 of 1 people found this review helpful.

1 of 1 people found this review helpful.