Play With Me - A collection of five erotic stories
Unabridged Audiobook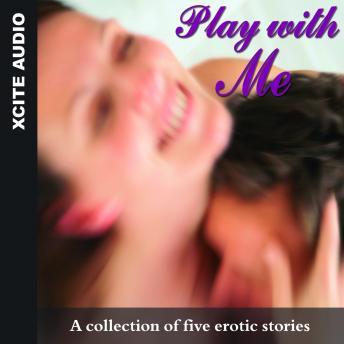 Duration:
1 hours 11 minutes
Summary:
A collection of five erotic stories with mixed and varied themes.

'Play With Me' by Dakota Rebel
How often do you watch an onstage sex scene and wonder what's really going on beneath the sheets? It's the last night of the play, and it's time to find out for sure.

'Merrilee and the PM' by Eleanor Powell
That's "Private Message," not Prime Minister. The Prime Minister would never be caught on a website called Spanking Swingers. Would he?

'The Nerd Herd' by Sommer Marsden
Her computer's on the blink but she doesn't especially care. She'll use the repairman's hard drive instead.

'Leading Lady' by Alex Severn
It's the ultimate reality show – starring in your own erotic fantasy at a cinema club across town. Even better, they hand you a tape of the proceedings as you leave.

'Red's Threesome Fantasy' by Red
As down and dirty as you like, Sparkie and Folly take Red on a journey she never dreamed of completing, and all without leaving the safety of her home.
Genres: