Playing with Fire: A Novel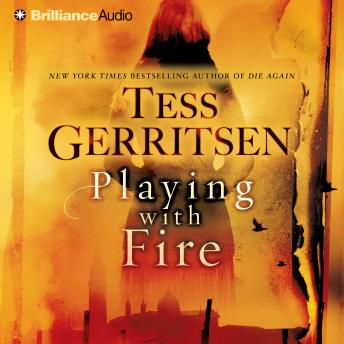 Duration:
4 hours 52 minutes
Summary:
In a masterful standalone thriller by New York Times bestselling author of the Rizzoli & Isles series, Tess Gerritsen, a mother is haunted by a very old piece of music she finds in a strange antique shop in Rome.

The first time violinist Julia Ansdell picked up the Incendio Waltz in a darkened antique shop in Rome, she knew it was a strikingly unusual composition. The minor key and complex feverish arpeggios have a life of their own. But when she plays the piece, Julia blacks out and awakens to find her small daughter implicated in acts of surprising violence. When she travels to Venice to find the previous owner of the music, she uncovers a heart-stoppingly dark secret that not only dates back to the horrors of the Holocaust, but also directly involves a dangerously powerful family who would stop at nothing to keep Julia from bringing the truth to light.
Genres: