Plutarch's Lives, Vol. 1
Unabridged Audiobook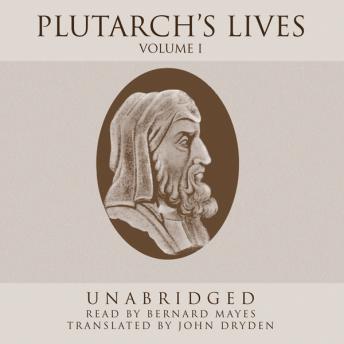 Duration:
42 hours 33 minutes
Summary:
One of the world's most profoundly influential literary works and the basis for Shakespeare's Roman plays (Julius Caesar, Coriolanus, and Antony and Cleopatra), Plutarch's Lives have been entertaining and arousing the spirit of emulation in countless readers since their creation at the beginning of the second century.

Originally named Parallel Lives, the work pairs eminent Romans with famous Greek counterparts—like the orators Cicero and Demosthenes—giving illuminating treatments of each separately and then comparing the two in a pithy essay.

The first of the two volumes in this translation by John Dryden presents Theseus and Romulus, Pericles and Fabius, Alcibiades and Coriolanus, Aristides and Marcus Cato, and Lysander and Sylla, among others. This is a brilliant social history of the ancient world.
Genres: