The Poetry of Browning
Unabridged Audiobook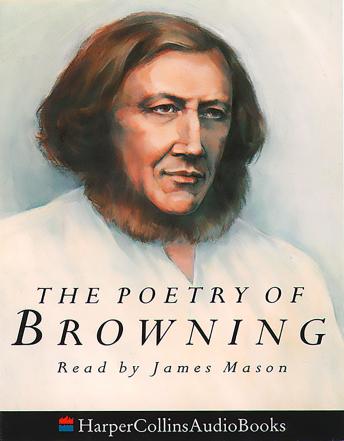 Duration:
1 hours 32 minutes
Summary:
My Last Duchess, How they Brought The Good News from Ghent to Aix 'Childe Rolande to the Dark Tower Came, Prospice, Soliloquy of the Spanish Cloister, Home - Thoughts from Abroad, The Lost Leader, Porphyria's Lover, Memorabilia, Rabbi Ben Ezra, 'The Year at the spring', The Bishop Orders His Tomb, Andrea del Sarto, Fra Lippo Lippi


READ BY JAMES MASON. Robert Browning was perhaps the most prolific and versatile English poet of the 19th century, and this recording by James Mason offers a generous selection from Browning's work, ranging in style form the shorter lyrical poems to the vivid characteristics and perceptive insights of the dramatic monologues, three of which are included here in their entirety.
AVAILABLE FOR THE FIRST TIME ON DIGITAL DOWNLOAD.
Genres: