The Power and the Glory
Unabridged Audiobook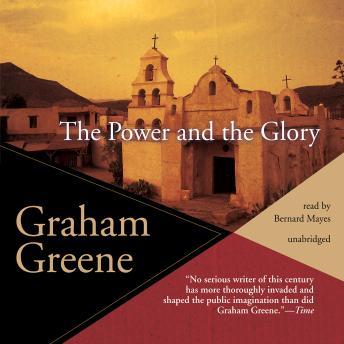 Duration:
9 hours 4 minutes
Summary:
In a poor, remote section of southern Mexico, the Red Shirts have taken control. God has been outlawed, and the priests have been systematically hunted down and killed. Now, the last priest strives to overcome physical and moral cowardice in order to find redemption.
Graham Greene explores corruption and atonement in this penetrating novel set in 1930s Mexico during the era of Communist religious persecutions. As revolutionaries determine to stamp out the evils of the church through violence, the last Roman Catholic priest is on the lam, hunted by a police lieutenant. Despite his own sense of worthlessness—he is a heavy drinker and has fathered an illegitimate child—he is determined to continue to function as a priest until captured. He is contrasted with Padre José, a priest who has accepted marriage and embodies humiliation.
A Christian parable pitting God and religion against twentieth-century materialism, The Power and the Glory is considered by many, including the author himself, to be Greene's best work.
Genres: