Pretty: A Novel
Unabridged Audiobook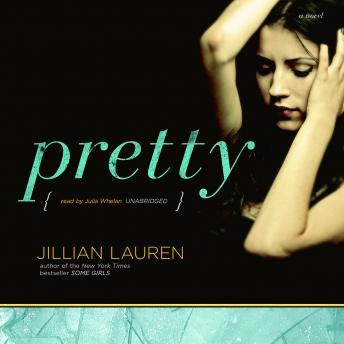 Duration:
7 hours 51 minutes
Summary:
An electrifying debut novel from the New York Times bestselling author of Some Girls
Jillian Lauren's breathtakingly honest memoir, Some Girls, earned both critical praise and outstanding sales. In Pretty, Lauren delivers on her promise as a "natural storyteller" (Los Angeles Weekly) with a powerful novel about a broken girl looking to be saved.
Bebe Baker is an ex-everything: ex-stripper, ex-Christian, ex–drug addict, ex–pretty girl.
It's been one year since the car accident that killed her boyfriend left her scarred and shaken. Flanked by an eccentric posse of friends, she is serving out a self-imposed sentence at a halfway house while trying to finish cosmetology school. Amid the rampant diagnoses, over-medication, compulsive eating, and acrylic nails of Los Angeles, Bebe looks for something to believe in before something—her past, the dangerously magnetic men in her life, her own bad choices—knocks her off course again.
Genres: