The Queer Feet: Classic Tales Edition
A free trial credit cannot be used on this title.
Unabridged Audiobook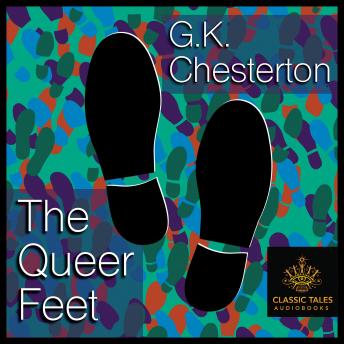 Duration:
0 hours 47 minutes
Summary:
A man has died. But there's really no mystery in that. His heart failed, that's all. But when Father Brown goes into a room to write down the man's final confession, he is distracted by the strange way in which someone is walking outside his door. From the gait of the queer feet, he deduces all.
Genres: