Real Estate Investing For Beginners: Tips and Tricks to Invest and Flip properties
A free trial credit cannot be used on this title.
Unabridged Audiobook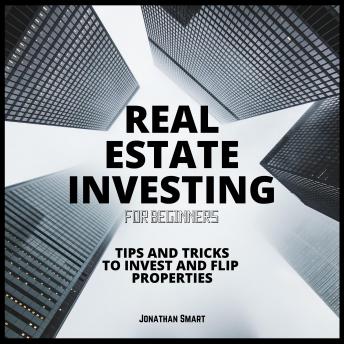 Duration:
1 hours 9 minutes
Summary:
Getting into real estate can be one of the most rewarding experiences of your life. You get to choose your own hours, the properties you want to use, and even the niche that will best suit your needs within the market. For those who like to put in some work to see their money grow, real estate investing is one of the best options out there. This audiobook is going to spend some time talking about real estate investing and how you will be able to make this work to see your income grow. Whether you are interested in wholesaling homes, flipping homes, or using them as rental properties, you will find all the answers that you need and more inside this audiobook.

BUY THIS AUDIOBOOK NOW AND GET STARTED TODAY!

In this audiobook you will learn:


- Real Estate Investing Basics
- How to get started
- Comprehending the real estate market
- How to Choose the Right Property
- What Types of opportunities exist
- Flipping versus Holding
- Additional Investment opportunities
- How to select the right option
- How to Finance Your Investment
- How to calculate a good Deal
- Where to look for properties
- How to Work with Others
- How to Increase the Value of Your Property
- Expensive Updates that you should be cautious
- Tips and tricks every beginner investor must know and more...

BUY THIS AUDIOBOOK NOW AND GET STARTED TODAY!
Genres: