Real Estate Investor: Learn How To Invest In Real Estate to Create Your Passive Income With Rental Property Investing, Commercial Real Estate and More
A free trial credit cannot be used on this title.
Unabridged Audiobook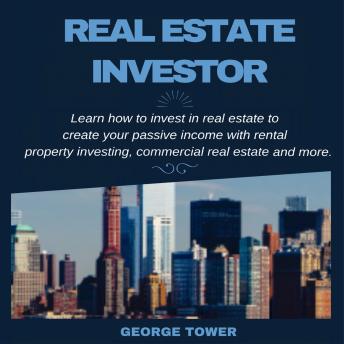 Duration:
3 hours 10 minutes
Summary:
Do you want to use rental properties to achieve financial freedom?Would you like to master vital strategies and techniques needed to become a millionaire rental property investor?Do you want to learn what it takes to build an achievable plan, find deals, pay for your rentals and a lot more? 

If your answer to any of the above questions is 'Yes', this audio is all you need! It's time to stop just imagining, dreaming or talking about what Real Estate investing can offer you, it's time to take action and start doing and this audiobook will show you exactly where to start! You can reach financial wealth with patience and perseverance; it doesn't matter if you are just starting out or you're a pro in the game, this audio teaches you some techniques that will turn around your life for good. 

 

Some of the topics you will learn are:


- What Real Estate Investing is
- How to Become a Real Estate Investor
- Deciding on Your Budget
- How to Analyze Deals
- Marketing
- Strategies in Finding Investment Properties
- Cash Flow and Taxable Income
- Property Management
- Inflation and How It Affects Your Investment
- Tax Tips and Tricks


It imparts the practical strategies that investors around the world are using to build significant cash flow through Real Estate investing.

 Are you ready to explore the benefits of this audio?


Grab your copy now and get started right away!
Genres: