Recipe For Disaster
Unabridged Audiobook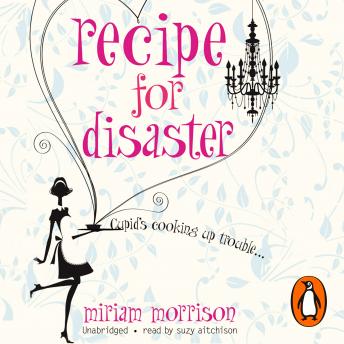 Duration:
11 hours 0 minutes
Summary:
A funny and warm-hearted tale of kitchen disasters, domestic calamities and love against all odds.

Jake Goldman and Harry Hunter have been deadly rivals all through culinary school. Now at the top of their game, fate throws them back together again when they open their first restaurants in the small town of Easedale, just a few hundred metres from each other. Sharp knives and heavy pans at the ready, they start cooking up a storm to entice the locals their way.

Kate Walker has just lost her boyfriend and is about to lose her reputation at the local paper. Her only hope of salvaging her career is a down-and-dirty, tell-all feature about the seedy underbelly of the restaurant business. When one of Jake's team deserts him to join the dark (i.e. Harry's) side, Kate applies for the job, hoping the undercover investigation will get her all she needs to sort out her dead-end job - and maybe even her no-hope love life! Little does she know, when she follows the alluring smells into Jake's kitchen, that she is in for a major surprise...
Genres: