The Rock Hole
Unabridged Audiobook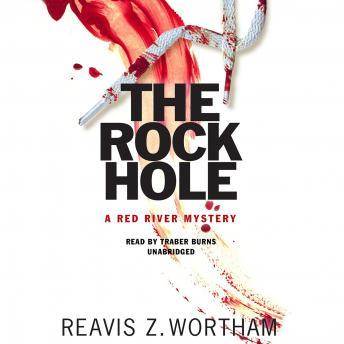 Duration:
8 hours 43 minutes
Summary:
It's a whole other country out there.
In 1964, when Ned Parker, farmer and part-time constable, is summoned to a cornfield one hot morning to examine the remains of a tortured bird dog, he discovers that there is a dark presence in their quiet community of Center Springs, Texas. Ned is usually confident handling moonshiners, drunks, and instances of domestic dispute. But when it comes to animal atrocities—which then turn to murder—the investigation spins beyond his abilities.
Ned combines forces with John Washington, a well-known black deputy sheriff from nearby Paris, Texas, to track down a disturbed individual who has become a threat to their small community.
As the case takes a dizzying series of twists and brings forth eccentric characters as well as several dead ends, Ned's cranky friend, Judge O. C. Rains, is forced to contact the FBI. Then, sinister warnings that his family has been targeted by the killer lead Ned to the startling discovery that he knows the murderer very well. After the failed abduction of his precocious grandchildren, Top and Pepper, the old lawman becomes judge and jury to end what has become a murder spree in the Red River bottomlands. And it signals the end of an era in Center Springs.
In bald-headed, pot-bellied Ned Parker, Wortham has created an authentic American hero reminiscent of the best heroes and antiheroes in a story that blends country humor with heart-pounding suspense and ends with a stunning climax that may well shock our civilized sensibilities.
Genres: