A Round of Stories by the Christmas Fire
Unabridged Audiobook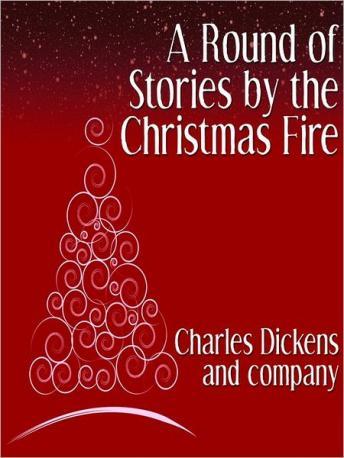 Duration:
3 hours 49 minutes
Summary:
A Victorian family gathers round the hearth, and one by one they tell each other their Winter's tales. Charles Dickens begins 'the round of stories they were to relate, as they sat in a goodly circle by the Christmas fire', and then hands over to Elizabeth Gaskell, Samuel Sidney and other respected contributors to the Christmas 1852 number of Household Words. Read aloud as they were originally intended to be, these stories of The Host, the Mother and the Child are joined by the Grandfather, the Nurse, the Charwoman and others to while away the evening with fables, fairytales, ghost stories and adventures.

The stories are:

The Poor Relation's Story - by Charles Dickens
The Child's Story - by Charles Dickens
Somebody's Story - by William Moy Thomas
The Old Nurse's Story - by Elizabeth Gaskell
The Host's Story - by Edmund Ollier
The Grandfather's Story - by Rev. James White
The Charwoman's Story - by Edmund Saul Dixon
The Deaf Playmate's Story - by Harriet Martineau
The Guest's Story - by Samuel Sidney
The Mother's Story - by Eliza Griffiths"
Genres: