The Secret Life of Lucy Lovecake
Unabridged Audiobook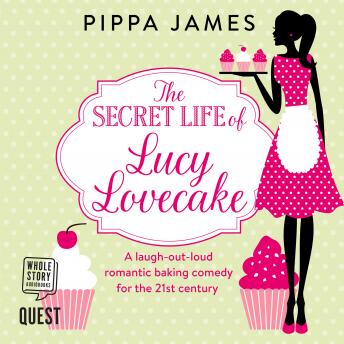 Duration:
7 hours 48 minutes
Summary:
Daisy Delaney's life is pancake-flat. A talented baker and passionate lingerie specialist, she has wound up with no one to bake for and a career that hasn't proved successful. But when she starts a delicious relationship with famous French author-chef, Michel Amiel, everything begins to look a bit more exciting.
That is until Michel's bestselling cookbook is knocked off the top spot by newcomer 'Lucy Lovecake'. His outdated recipes slide down the charts, while the popularity of Lucy Lovecake's new dating cookbook is rising like the perfect sponge.
As Daisy teeters on the brink of love, how can she ever tell Michel that she is the mysterious Lucy Lovecake? Could he ever forgive her for finishing off his career? And more importantly, does Daisy even want to be with a difficult, egotistical, down-on-his-luck Frenchman just as her career is beginning to take off? Especially when she has some other very interesting offers..
Genres: