Seduced in the Car Wash Restroom: Lesbian Younger Woman Older Woman Erotica
A free trial credit cannot be used on this title.
Unabridged Audiobook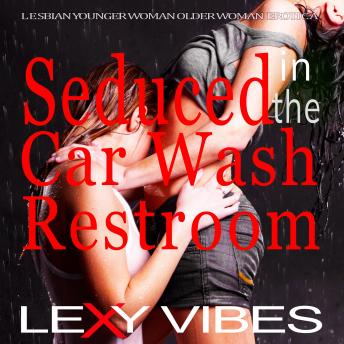 Duration:
0 hours 24 minutes
Summary:
Taking a job as a package delivery driver wasn't how Olive saw her life going after college, but beggars can't be choosers and she needs the money. A late evening trip to the car wash after a long day gets her a perk, however. When the job is over, she needs to use the restroom and the owner of the place follows her inside. Being seduced by a kinky, older woman wasn't how Olive imagined her day would end, but sex in a public place is one of her dirtiest fantasies and she's all for it coming to life.  
All characters depicted in this work of fiction are 18 years of age or older.
Genres: