Shoes for Anthony
Unabridged Audiobook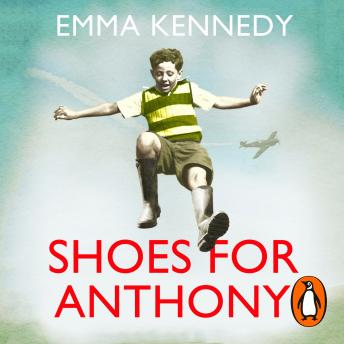 Duration:
10 hours 32 minutes
Summary:
'They're running wild. Feral! If I had a shilling for every time a Scott Street boy said he was doing something when he was doing something else entirely I'd be living in Cardiff in a house made of Lardy cake. What did I say? Bad things will happen!'

The idea of the war coming to their small, impoverished Welsh mining village always seemed remote, but with one explosive event and the arrival of the Americans preparing for the invasion of France, the people of Treherbert find their world turned upside down.

But war brings distrust, lies and danger. And as the villagers find themselves hopelessly divided, Anthony, an 11-year-old who hasn't had a pair of shoes in years, is going to have to choose between what is popular and what is right.

Joyous, thrilling and nostalgic, Emma Kennedy's Shoes For Anthony will have you wiping your eyes one moment and beaming from ear-to-ear the next.
Genres: