Silent Witness
Unabridged Audiobook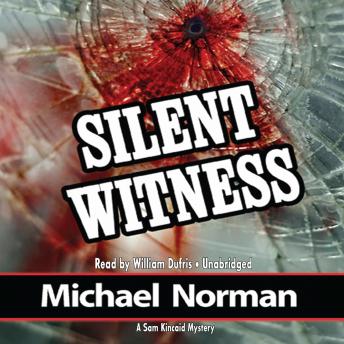 Duration:
8 hours 19 minutes
Summary:
A Sam Kincaid Mystery
The armored-car robbery went awry, leaving two people dead, one a member of the gang believed responsible for the crime. Forty-five-year-old Walter Bradshaw is captured and charged with capital murder and aggravated robbery. Bradshaw, who leads an archconservative, antigovernment group of Mormon polygamists, now sits in a cell at the Utah State Prison awaiting trial. The rest of the Bradshaw gang remains at large.
Then two days before Bradshaw's preliminary hearing, one of two witnesses to the robbery is stabbed and bludgeoned to death, and that same evening, the second witness, a young woman student of the University of Utah, narrowly escapes being kidnapped. Cops Sam Kincaid and Kate McConnell figure it's not just coincidence and must once again look beneath the obvious in an increasingly dangerous scenario.
Genres: