Simplifying Your Life a Little at a Time
Unabridged Audiobook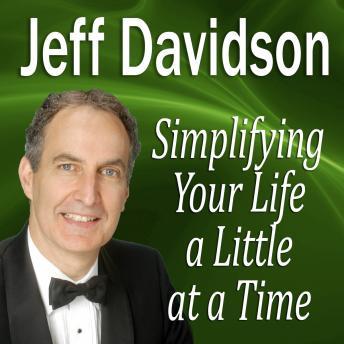 Duration:
0 hours 33 minutes
Summary:
Does it drive you crazy to encounter articles and books that discuss complicated ways to simplify your life? The best forms of simplification can be undertaken a little at a time, approaching momentous events. In this riveting session, professional speaker and author Jeff Davidson discusses harnessing the power of opportune moments throughout the year and your career to practice simplification.
Jeff begins by offering global observations. For example, on the path to simplifying their lives, everybody continues to be bombarded by more stuff competing for their attention. As such, he discusses how to take everything in stride. He then explains key tactics such as paring down, subscribing to less, recycling, and reclaiming your places and spaces.
If you've been thinking for a while now that simplification would make sense for you, this program will give you the incentive you need to get started.
Genres: