The Source: A LitRPG GameLit Fantasy Adventure
A free trial credit cannot be used on this title.
Unabridged Audiobook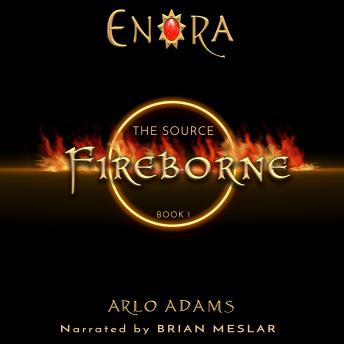 Duration:
14 hours 45 minutes
Summary:
Contessa of Millbury's world has been turned on its head.

When a demon invasion of the farm she's called home for all of her seventeen years robs her of everything that ever mattered, she barely escapes intact. But new allies will soon avail themselves and provide hope in the form of an academy that caters to the once-suppressed mana-born like her.

But when the evil being who cost her everything rears his head again, Tess quickly learns that life might never again be so simple as it was on her farm.

And when she discovers she bears a secret power beyond her control, she seeks answers to a puzzle like no one in the world of Enora has ever seen.

From the creator of the popular Enora Online series comes a new Epic fantasy LitRPG that promises tons of action, magic, and adventure from an entirely new perspective—with lots of the familiar faces Enora Online fans love.
Genres: