St James' Fair
Unabridged Audiobook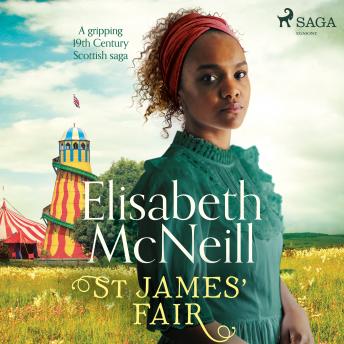 Duration:
16 hours 24 minutes
Summary:
When a chance for freedom arrives will she dare to take it?

Odilie Rutherford is known in the small Scottish town of Lauriston for two things - her beauty, and her father, Canny. As a self-made man, Canny has the wealth he dreamed of but not the status and hatches a plan to marry his daughter to local bachelor of note, the Duke of Maudesley. Yet Odilie cannot bear the thought of a life with the ill-mannered Duke, and when the annual summer fair arrives in town for three days she seizes a chance to enjoy the freedom she craves. But as the carnival atmosphere fills the town, Odilie will find her life changes in ways she could never have imagined.

A captivating Scottish saga perfect for fans of Tessa Barclay and Val Wood.
-
Elisabeth McNeill is a long-established freelance journalist and broadcaster who has written five non-fiction books and 26 novels. She now lives with a miniature dachshund, who thinks he is a Great Dane, in the oldest inhabited village on the Scottish borders, where she spent most of her school days.
Genres: