Technopath: A Powers, Masks, & Capes Novelette
A free trial credit cannot be used on this title.
Unabridged Audiobook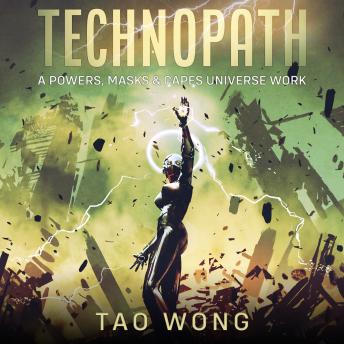 Duration:
1 hours 17 minutes
Summary:
Breaking News: Confessions of the Supervillain Mask the Technopath!In an exclusive scoop, the Daily Messenger has acquired the transcript of the infamous Technopath's interview with the Power Defense Authority upon her initial capture after the August 19th terrorist incident in downtown Mayson.

Among the shocking revelations in the transcript is allusions to the PDA knowing of her villainous sire, on-going abuse of the children of Masks and accusations of terrorism and collusion against Mordant Technologies.

For full details, just subscribe to the Daily Messenger within!

Written by bestselling author of the post-apocalyptic LitRPG the System Apocalypse and xianxia A Thousand Li , Tao Wong.
Genres: