Telling Stories
Unabridged Audiobook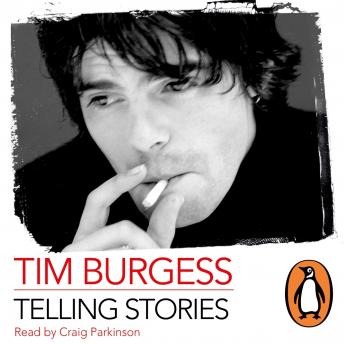 Duration:
8 hours 4 minutes
Summary:
The unabridged, downloadable audiobook edition of Telling Stories, Tim Burgess's laceratingly frank and vivid memoir. Read by the actor Craig Parkinson, star of the hit film Control.

The Charlatans have had three UK Number One albums and seventeen Top Thirty singles. But they've also had to face the imprisonment and death of keyboard player Rob Collins and an accountant who ran off with all their money. Not to mention the rock 'n' roll excesses of singer Tim Burgess.

In his startlingly revealing memoir, not ghosted but written by Burgess himself, he describes how they dealt with their crises, and what's gone right with the band as much as what's gone wrong. Brought up in a Cheshire village, he went on to front a band that has travelled the world and was at the forefront of the Madchester and Britpop movements.

Telling Stories is a tale of achievement and survival, via a fair bit of heartache, but told with humour. At the centre of it is Tim Burgess's own story: how someone with a passion for music got to fulfill his dreams. He doesn't flinch from the dark stuff - the lure of the rock 'n' roll lifestyle, its sweet enticements - and he confesses in vivid detail how he had to pull himself back from the brink. But along the way he had a lot of good times and met some great people while making great music. It's all here in Telling Stories.
Genres: