Three O'Clock Séance: An Inspector Rebecca Mayfield Mystery
A free trial credit cannot be used on this title.
Unabridged Audiobook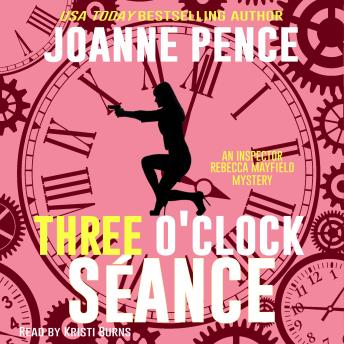 Duration:
5 hours 33 minutes
Summary:
San Francisco Homicide Inspector Rebecca Mayfield has vowed to have nothing more to do with mystery man Richie Amalfi, but when he tells her about the strange deaths of clients of a local psychic medium, her decision changes. Rebecca has always been intrigued by the paranormal and, despite her logical and practical nature, she can't resist looking into the deaths.


A handsome medium, a tormented ghost, and the FBI lurking around because of their interest in Richie and some stolen ancient artifacts, show Rebecca that the dead don't always stay dead and buried. And her emotions can't be buried, no matter how hard she might try. But following both just might lead Rebecca straight to the Great Beyond ... permanently.
Genres: