Treasures of the Barrier Reef
Unabridged Audiobook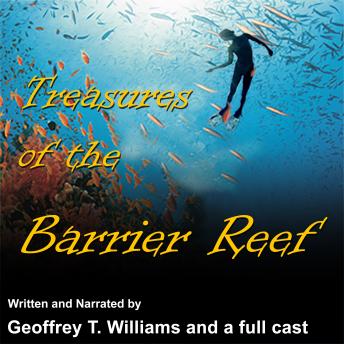 Duration:
0 hours 39 minutes
Summary:
An island born in fire and thunder when the Earth was young is the setting for this adventure with Jon Michaels and his marine-biologist mother.
Join Jon as he explores the incredible barrier reef surrounding Moratonga. He feeds an octopus, encounters sharks, and dives to one of the strangest and most dangerous places on the planet: 20,000 feet down to hydrothermal vents, a world of black-smokers, huge tubeworms, and creatures who live without ever seeing the light of the sun.

Great sounds, original music, professional actors, and super science make this an adventure you don't want to miss.
Genres: