The Truth According to Us
Unabridged Audiobook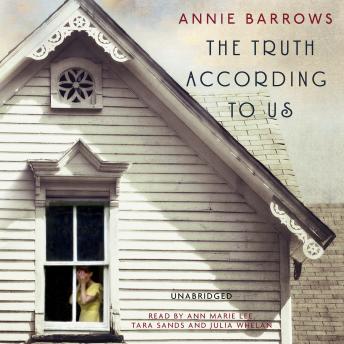 Duration:
18 hours 53 minutes
Summary:
From the co-author of the international best-seller, THE GUERNSEY LITERARY AND POTATO PEEL PIE SOCIETY.



'I can't stand this poky little town any more. How can I bear it for three more months? Today alone has lasted years...'

Disinherited by her father, the debutante Miss Layla Beck is forced to spend the hot summer of 1938 in Macedonia, West Virginia, and is tasked with recording the small town's history. She arrives with one goal: to get out as quickly as possible.

Macedonia's history seems simple enough - brief and uneventful. Then Layla meets the Romeyns: Jottie, Willa, Felix, Emmett, a family at once entertaining, eccentric, seductive, and inextricably bound up in Macedonia's biggest secret.

It's a secret all the townsfolk have a stake in, and as Layla delves into town legend, hidden truths emerge that reveal an altogether different history, one that has left hearts and lives broken.

Layla soon realises that some secrets should stay hidden forever.

'Annie Barrows leaves no doubt that she is a storyteller of rare caliber, with wisdom and insight to spare. She is at her best here. Every page rings like a bell.' - Paula McLain, New York Times bestselling author of The Paris Wife.
Genres: