Turn Of The Tide
Unabridged Audiobook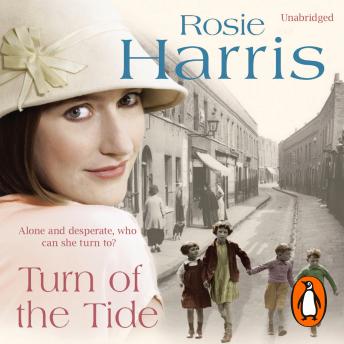 Duration:
9 hours 8 minutes
Summary:
She made a promise, but can she keep it?

When Lucy Patterson promises her dying mother that she'll leave the comfortable home they've shared with her mother's employer, Stanley Jones, to go and live with her Aunt Flo on the other side of the Mersey, she has no idea of the terrible consequences.

Life with the Flanagans in the slums of Liverpool, and Lucy's new job in a factory, are totally different from the world she has known. Mocked by her cousins and the women she works alongside, and terrified by the brutality of her uncle and the unwelcome attentions of her cousin Frank, Lucy is desperately unhappy.

And then one day, the worst happens and Lucy finds herself homeless, friendless and destitute. It seems there's only one person in the world willing to help her. But can she break her promise to her mother? Or should she accept that there's only one place a girl in her situation can go ...?
Genres: