Under a Sardinian Sky
Unabridged Audiobook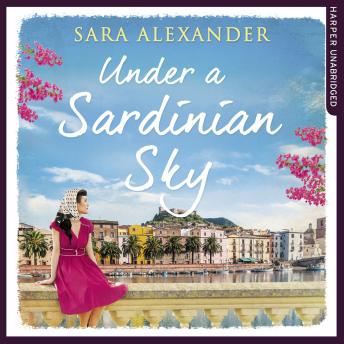 Duration:
11 hours 42 minutes
Summary:
Sometimes a family's deepest silences hide the most important secrets.
Carmela disappeared from her Italian hometown long ago and is mentioned only in fragments and whispers. Mina has resisted prying, respectful of her family's Sardinian reserve. But now, with her mother battling cancer, it's time to learn the truth.


In 1952, Simius is a busy Sardinian town surrounded by fertile farms and orchards. Carmela Chirigoni, a farmer's daughter and talented seamstress, is engaged to Franco, son of the area's wealthiest family. Everyone agrees it's a good match. But Carmela's growing doubts about Franco's possessiveness are magnified when she meets Captain Joe Kavanagh.


Joe, an American officer stationed at a local army base, is charismatic, intelligent, and married. Hired as his interpreter, Carmela resolves to ignore her feelings, knowing that any future together must bring upheaval and heartache to both families.


As Mina follows the threads of Carmela's life to uncover her fate, she will discover a past still deeply alive in the present, revealing a story of hope, sacrifice, and extraordinary love.
Genres: