The Roommate Risk
Unabridged Audiobook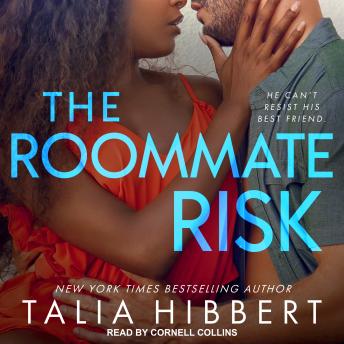 Duration:
7 hours 56 minutes
Summary:
His best friend is his only vice.

For seven years, Jasmine Allen's closest friend has been the strong, sexy, and deliciously stern Rahul Khan. He's gorgeous, noble, and 100% off-limits-because party animal Jasmine doesn't do relationships. She can't. Not when everything she touches turns to dust.

Rahul's a man of principle, which is how he's survived being in love with Jas for so long. The rebellious beauty is his only sinful desire, and he crushes his urges with an iron fist-until disaster drives Jas into his spare bedroom for a month. The woman he wants above all others has never been so close . . .

When Rahul realizes that Jasmine might just want him too, all bets are off. She may be reckless and reluctant to love, but she's also his. And in this game of lust, Rahul's playing to win.

Contains mature themes.
Genres: