The Warlord's Son
Unabridged Audiobook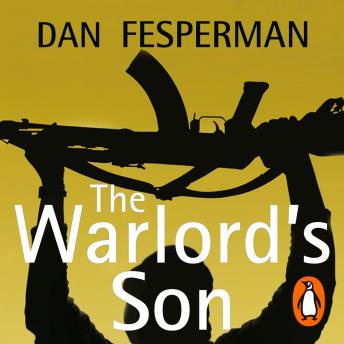 Duration:
13 hours 50 minutes
Summary:
'The sun did not rise in Peshawar. It seeped - an egg-white smear that brightened the eastern horizon behind a veil of smoke, exhaust and dust. The smoke rose from burning wood, cow dung and old tires, meager flames of commerce for kebab shops and bakers, metal-smiths and brick kilns. The exhaust sputtered from buzzing blue swarms of motor rickshaws, three-wheeled terrors that jolted across potholes, darting between buses like juiced-up golf carts.'

Into this smoky chaos of sprawling humanity comes Skelly, a burned-out American war correspondent, now in harness again thanks to a messy divorce and too many children. Post nine-eleven, he's back in the game, in yet another new and extremely hazardous location, dropped from the skies after scarcely as much preparation as one might make for a weekend at the beach.

But first he must find a 'fixer'; someone local yet who speaks English, who's good on the ground, yet can arrange transport; a man who is essential to keeping one alive and safe, yet knows where the action is. And, for every war correspondent in Peshawar, where the action is, is across the border in the mountain strongholds of Afghanistan.

Soon Skelly and his fixer, Najeeb, are driving dusty roads north, in the wake of Mahmood Abdul Khan - ex-Mujahadeen, ex-Taliban, currently good friend of the Allied forces. For Skelly has been promised the scoop of a lifetime, the sort that will allow him to write his own ticket back to the States. He and Najeeb are on the trail of the tribal leader whom every American is after, the biggest fish of them all . . .
Genres: