Who Shot JFK?
Unabridged Audiobook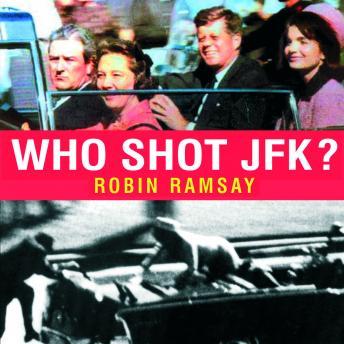 Duration:
4 hours 3 minutes
Summary:
"After nearly 1000 books, half a dozen journals, two official inquiries, several million pages of declassified documents, dozens of TV documentaries and hundreds of Websites, is there anything left to say about the assassination of President John F Kennedy? Hell, yes.

The Kennedy assassination remains both the greatest whodunit of the post-World War Two era and the best route into recent American history. In this short book, taking it as proved that Lee Harvey Oswald was indeed the patsy he claimed to be before he was murdered, Robin Ramsay looks at the assassination through the work of the researchers who refused to buy the official cover-up story that Lee Harvey Oswald was the assassin. He explores:

* The major alternative theories produced by the critics of the official version.
* The major landmarks in the Kennedy assassination research.
* The disinformation produced on the subject since the event.

Robin Ramsay also discusses some startling recent work, which seems - finally - to lead to an answer to the question ""WHO KILLED JFK?
Genres: