Without Mercy
Abridged Audiobook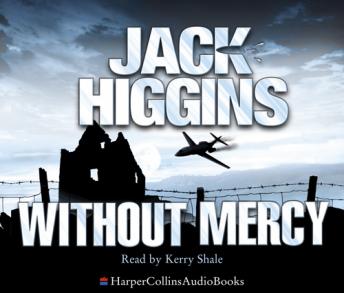 Duration:
2 hours 55 minutes
Summary:
From the master of suspense, a fierce thriller of terrorism, murder and revenge.


In Higgins' acclaimed bestseller DARK JUSTICE, intelligence operative Sean Dillon and his colleagues in Britain and the United States beat back a terrible enemy, but at an equally terrible cost. One of them was shot, another run down in the street. Both were expected to survive – but only one of them does.


As Detective Superintendent Hannah Bernstein of Special Branch lies recuperating in the hospital, a dark shadow from their past, scarred deep by hatred, steals across the room and finishes the job.


Consumed by grief and rage, Dillon, Blake, Ferguson and all who loved Hannah swear vengeance, no matter where it takes them. But they have no idea of the searing journey upon which they are about to embark – nor of the war which will change them all.
Genres: