You Are Here: A Portable History of the Universe
Unabridged Audiobook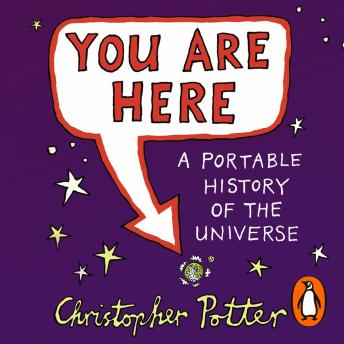 Duration:
9 hours 29 minutes
Summary:
You Are Here is a dazzling exploration of the universe and our relationship to it.

It is the story of how something evolved from nothing, and how something became everything. It is the story of science: the greatest story ever told.

Here, for the first time in a single span, is the life of the universe, from quarks to galaxy super-clusters, and from slime to Homo sapiens.

The universe was once a moment of perfect symmetry, and is now 13.7 billion years of history. Clouds of gas were woven into whatever complexity we find in the universe today: the hierarchies of stars, or the brains of mammals.

With wit and erudition, Christopher Potter takes us on a voyage beyond even time and space, to present the state of scientific knowledge at its most up-to-date and exhilarating.
Genres: